The Kammu Project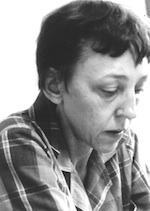 In the early 1970s folklorist Kristina Lindell (1928–2005) had a chance meeting with Kammu speakers at the then Scandinavian Institute of Southeast Asian Studies' field station at Lampang, Thailand. Thus began The Kammu Language and Folklore Project. This documentation project grew into a unique collaborative venture with an interdisciplinary team of linguists, folklorists, ethnomusicologists, ethnographers, and botanists, and resulted in a four-decade-long research programme that produced a breadth and depth of documentation of a minority language that remains unparalleled in Southeast Asia.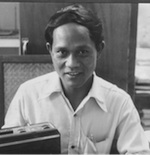 Most significantly, this programme came to centre on the efforts of the late Kàm Ràw (aka Damrong Tayanin) (1938–2011), a Kammu speaker, whose work on his people's language and culture provides a unique perspective into a very personal documentation programme. Through his endeavour to document his language and culture, Kàm became a leading figure and cultural advocate in the Kammu diaspora.
For an overview of this unique collaboration, see Magnus Fiskesjö's article Collaborative research in highland Southeast Asia: The extraordinary work of Damrong Tayanin and Kristina Lindell on Khmu culture, which can be accessed below.