DIAD Members
Niclas Burenhult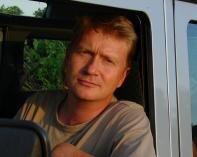 Niclas Burenhult received his Ph.D. in General Linguistics from Lund University in 2002. He is Associate Professor of General Linguistics at the Centre for Languages and Literature, and former Research Associate at the Max Planck Institute for Psycholinguistics, Nijmegen. His research interests include the relationship between language, culture and cognition, semantic typology, language documentation and description, and linguistic prehistory, with particular focus on Southeast Asia. He has a particular interest in linguistic categorisation of landscape and was awarded a European Research Council Starting Grant in 2010 for the project 'Language, cognition and landscape (LACOLA)'. He is a leading expert on the Aslian languages, a group of Austroasiatic languages spoken in the Malay Peninsula, and he is a coordinator of the digital resource RWAAI. His research is currently funded by two grants from the Bank of Sweden Tercentenary Foundation.
Nicolò Dell'Unto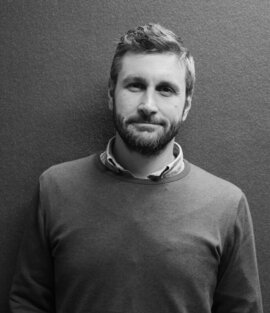 Nicoló Dell'Unto is Associate Professor in Archaeology and the scientific coordinator for the Lund University Digital Archaeology Laboratory DARKLab. Dell'Unto studied archaeology at the University of Rome, La Sapienza. Upon completion of his Masters, he had a joint appointment as a research assistant at the Institute for Technologies Applied to Cultural Heritage, ITABC-CNR, Italy. There, he took part in several international projects for 3D documentation and visualization of archaeological sites through the use of digital techniques. Later, he obtained a PhD in technologies and management of cultural heritage at the Institute for Advanced Studies, IMT Lucca, Italy. He also worked as a postdoc and lecturer at the University of California Merced. Since August 2019 he is visiting Associate Professor at the Department of Collection Management at the Museum of Cultural History, University of Oslo.
Nicole Kruspe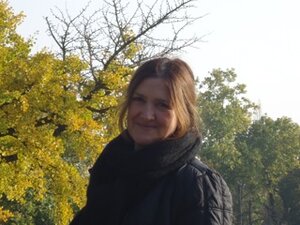 Nicole Kruspe is a specialist in the Aslian (Austroasiatic) languages of the Malay Peninsula. She received her PhD in linguistics at The University of Melbourne in 2000 for A Grammar of Semelai, and has since undertaken documentation of the previously undescribed Mah Meri, Ceq Wong, Semaq Beri and Batek languages. Among her interests are fieldwork methodology, language documentation, grammar writing, structural and semantic typology, language contact and the prehistory of the Austroasiatic languages.
In her current project, Singing spiders, sobbing stones (funded by VR), she is investigating the linguistic representation of sound in Aslian languages. Her previous research was on Perceptual modalities across languages and cultures in the Malay Peninsula, focussing on olfaction and vision, and funded by the Riksbankens Jubileumsfond.
She is the co-founder and Curator of RWAAI (The Repository and Workspace for Austroasiatic Intangible Heritage) at Lund University, an initiative funded by a Riksbankens Jubileumsfond Infrastructure Grant.
Björn Nilsson
Since spring 2014 I am a researcher and lecturer at the institute. I was a doctoral student at the institute and graduated 2004. Since then I have been working in contacting archaeology, and between 2008 and 2014 I was a senior lecturer at Södertörn University. My interests have varied but one common thread approach archaeology as an environmental field of knowledge; both from a broad humanistic and more strict scientific perspetive. My reserach is built on several scientific realities, and with a strong focus on the endeavors of contemporary societies.
My reserach at the moment focuses on a maritime archaeology; and explores the submerged landscapes of the Early Holocene in the Baltic Sea.
Paola Derudas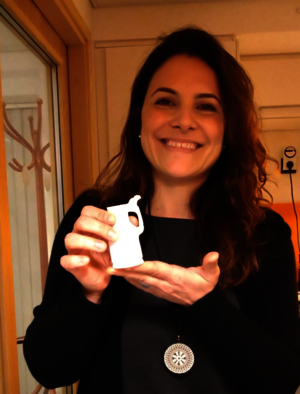 Since my graduation in Archaeology, I started to focus on the documentation and management of archaeological data. During a University Master's Degree in Architecture and Archaeology, I developed a particular interest in the digital documentation of archaeological processes and in technology as a means to support the research. Through several working experiences within archaeological data documentation and management, I improved my skills in the management and web-publication of 3D archaeological contents and in the use of 3D GIS in support of archaeological practice. As a doctoral student I am investigating how, in the framework of archaeological data management, technologies can help to find new suitable ways for the publication of archaeological contents within Academia and for their dissemination to the general public.
Jens Larsson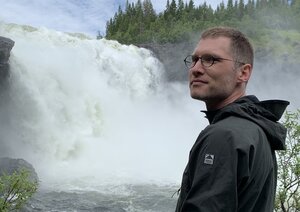 Technician and software developer. I specialize in techniques of collection, management, and archiving of endangered languages data.